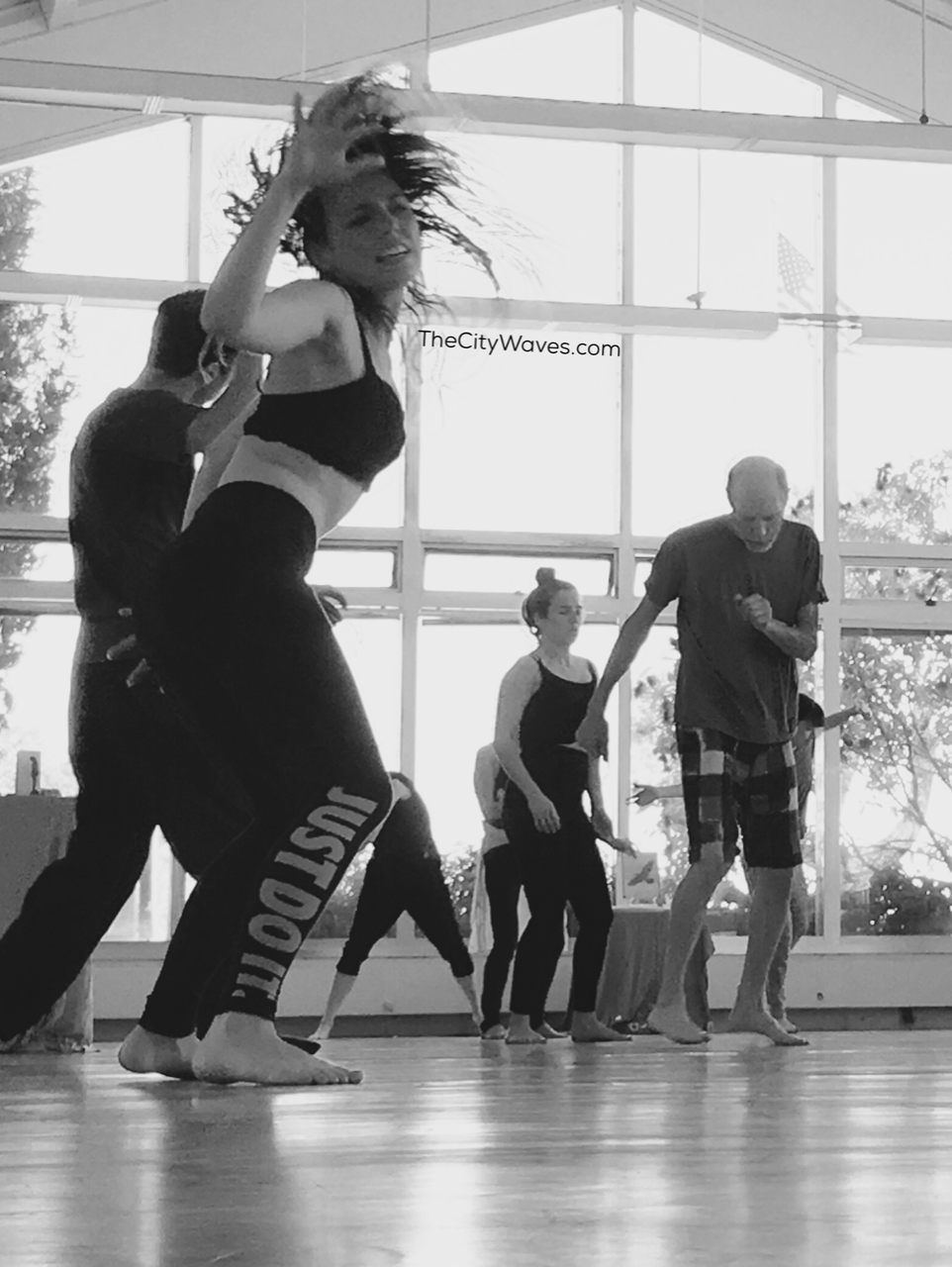 Vehllia and Alessandro are highly skilled and deeply attuned guides on the 5Rhythms journey. This style of movement, which has been described as ecstatic dance with form and intention, has the capacity to work deeply inside of us and allow transformation at our most fundamental levels. The safe container these instructors flawlessly create and maintain invites all to explore their inner terrain and connect with other bodies in motion, as one feels drawn to do in the moment. That being said, the space is one of absolute respect for each individual's process and it's perfectly fine to dance alone if desired. These two are absolute gems! - Andrea S.
Dancing meditation. Going through the flow-staccato-chaos-lyrical-stillness, the wave through life and the moment, brings me the solutions to life, the answers, the joy, the happiness. Moving through and finding the expressions to return home to my own self. I love dancing with The City Waves. Vehllia and Alessandro are the most kind and genuine teachers and dancers. Thank you for providing this dancing community and holding the space week after week, month after month, without fail. They both are exceptional and special in many ways. - Bettina N.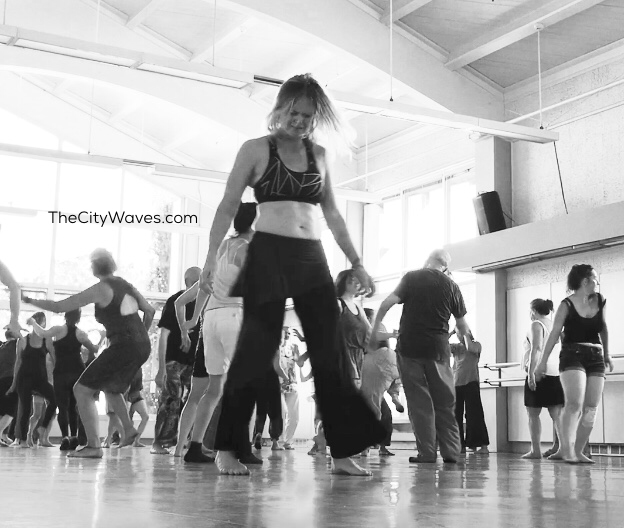 I love this Sunday Sweat Your Prayers session. It is in a beautiful, light-filled room. The music moves you - and you can't help but get out of your head and into your body. There is room for everyone and every idea. Vehllia and Alessandro are creating a wonderful, easy, stress-free space for ritual, movement, and healing. If you have any interest in Sweat Your Prayers, 5Rhythms, somatic experience, dance as a healing practice, or just getting your butt out of bed each Sunday - this is a great place to start! Everyone is welcome. - Kate L.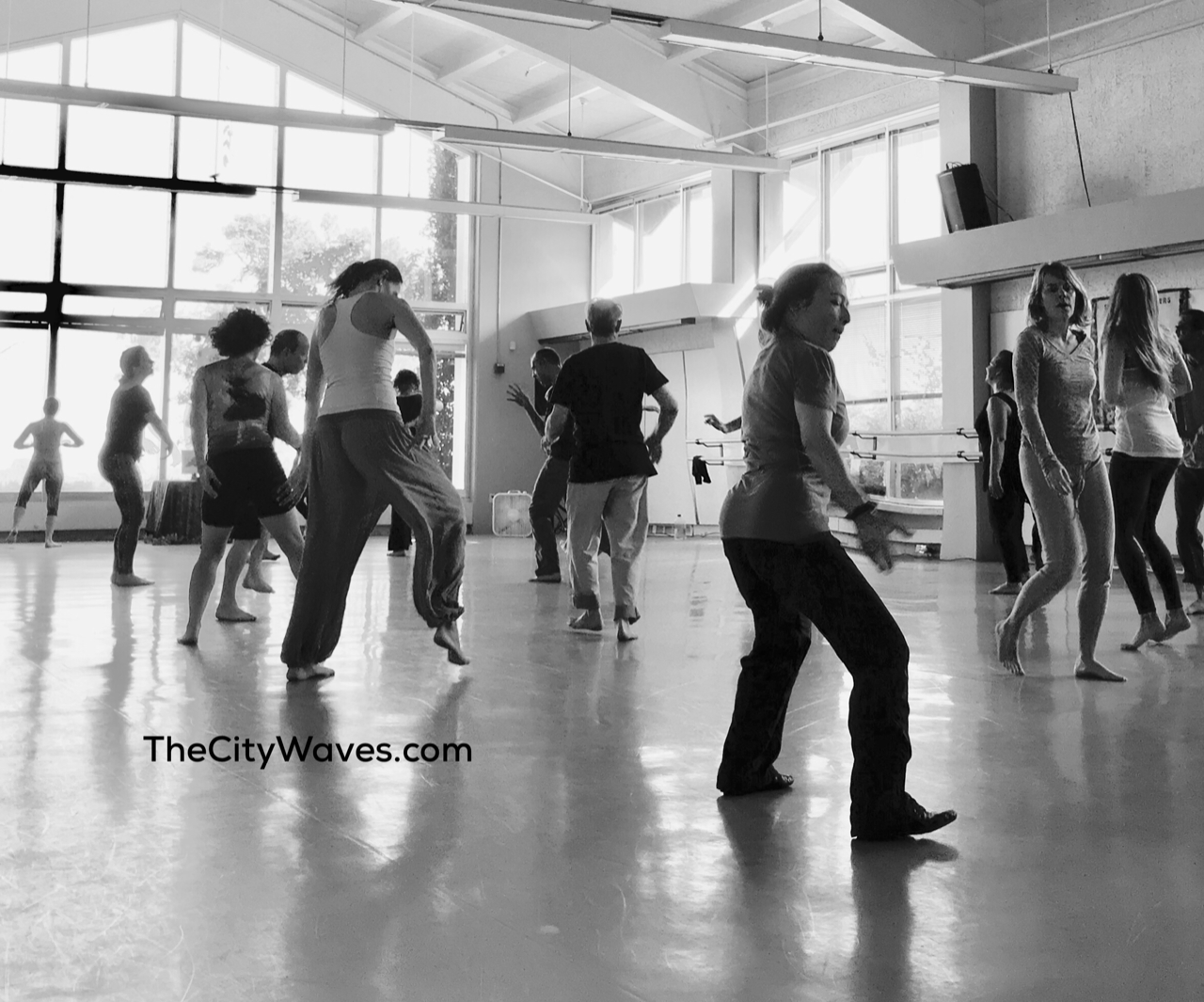 What a great class and space! I love 5Rhythms for the movement, the music, the chance to go inward and then outward, and for the sheer pleasure and engagement. Vehllia and Alessandro create space where I learn, relax, explore, learn some more, and oh yes, dance my heart out. I get to both the Tuesday night class and the Sunday morning Sweat Your Prayers as often as I possibly can. - Deborah G F.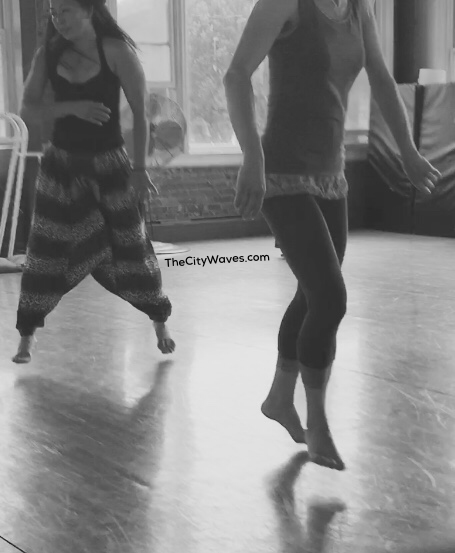 I love attending Vehllia and Alessandro's 5Rhythms classes. These two beautiful teachers fill up the space with their heart and dedication to the 5Rhythms practice. It's a wonderful way to spend 2 hours moving and releasing your day at whatever pace you want to. It's a space to let loose and be yourself. The 5Rhythms as a practice allows me to move through the wave of Flowing, Staccato, Chaos, Lyrical and Stillness and the emotions that may come up through it (fear, anger, grief, joy, and compassion). It's a beautiful practice with beautiful people! - Piya B.
What a great experience, thank you! I am a dancer and this was no ordinary dance class. It was a blend of music, dance & meditation for me. I would highly recommend 5Rhythms to anyone looking for stress relief, I walked away feeling amazing! Going back next week! - Kasey K.